Author: Katie McGarry
Publisher: Harlequin Teen
Publication Date: January 30, 2018
Pages: 452
Price: $23.99 CAD (Hardcover) at Indigo Books & Music Online
---
Synopsis
When Drix was convicted of a crime–one he didn't commit–he thought his life was over. But opportunity came with the new Second Chance Program, the governor's newest pet project to get delinquents off the streets, rehabilitated and back into society. Drix knows this is his chance to get his life back on track, even if it means being paraded in front of reporters for a while.

Elle knows she lives a life of privilege. As the governor's daughter, she can open doors with her name alone. But the expectations and pressure to be someone she isn't may be too much to handle. She wants to follow her own path, whatever that means.

When Drix and Elle meet, their connection is immediate, but so are their problems. Drix is not the type of boy Elle's parents have in mind for her, and Elle is not the kind of girl who can understand Drix's messy life.

But sometimes love can breach all barriers.

Fighting against a society that can't imagine them together, Drix and Elle must push themselves–Drix to confront the truth of the robbery, and Elle to assert her independence–and each other to finally get what they deserve. -Goodreads
First Sentence
"Everyone says you have a blank slate."
Review
WHHHHHHHHY DO I PICK BOOKS FOR COVERS. WHHHHYYYYYY?
As you may be able to recall, this is a cover read, merely so. I saw this cover and I took out my library card. Why? Honestly, not sure. The cover is pretty, but I've seen better… maybe its because purple is my favorite color and these purple hues in the background where really appealing? Whatever, here's my review.
This novel actually wasn't half bad. But then, there was the whole unnecessary separation, surprisingly absent parents and lots and lots of teenage angst. First of all, nobody had parents, they were hookers or drug dealers or abusers or if they did have parents, like Elle, for example, they were pushing and obsessive and big perfectionists who couldn't really care less about their kid unless it's for a campaign. Now, don't get me wrong. I am aware of crappy parents and I know that there are crappy parents out there. But everyone? Seriously? You are telling me that all of your neighbourhood friends, your politician's daughter girlfriend, AND yourself all have shitty parents?! That does not seem quite realistic, man. In Say You'll Remember Me, 99% of all the figures of authority were either stuck up, delusional alcoholics, very absent or very abusive. IDK. To me, it seemed like only the teens in this book had some common sense!
"I'm just a girl on a midway, he's just a boy on a midway, and not everything has to end like a daydream."
― Katie McGarry, Say You'll Remember Me
Another thing I must say is that, when Drix found out who committed the crime he was arrested and incarcerated for. (I won't spoil much, one of his friends knew all along who actually committed the crime and never said anything) Anyway, Drix is just like, "oh, its okay!" like nah chief this is a fake friend! Not only is the person they are protecting an absolute douche, but they also chose the douche's side rather than yours! Un-loyal, in my opinion but I guess I can't say much because I'm not the one who faced jail-time for a crime committed by a jackass ¯\_(ツ)_/¯ . ALSO, said jackass killed a dog so ummm, why are we being nice and protecting him if he kills animals? sicko. Put this guy in the electric chair ASAP!
Something else to consider was the strange ending to this novel. There is not much closure and I thought there was a lot of un-clarified information. Maybe it was supposed to be open for interpretation? Not sure, but usually I can tell when they want me to dwell on the ending and when they actually want to end it. I was sort of getting the latter from this one.
Although I will give it this, the characters where very well developed. It did not feel like I was reading from an outsiders perspective but rather from the perspective of a character in the story. I also always enjoy double POV's because I love seeing situations from the eyes and minds of different people!
Final Review|Recommendation


All in all, Say You'll Remember Me was an appropriate book for its genre. I read this during the winter but I think it would be a fun read for the summer because its a really low-key, modest novel. I'd recommend this book to anyone who strongly enjoys contemporary novels or to someone who doesn't mind when their novels are a little unrealistic but still very thrilling!
"Life shouldn't revolve about being the best, and childhood definitely shouldn't. You should have given me the room to explore who I was without the pressure of succeeding each and every single time."
― Katie McGarry, Say You'll Remember Me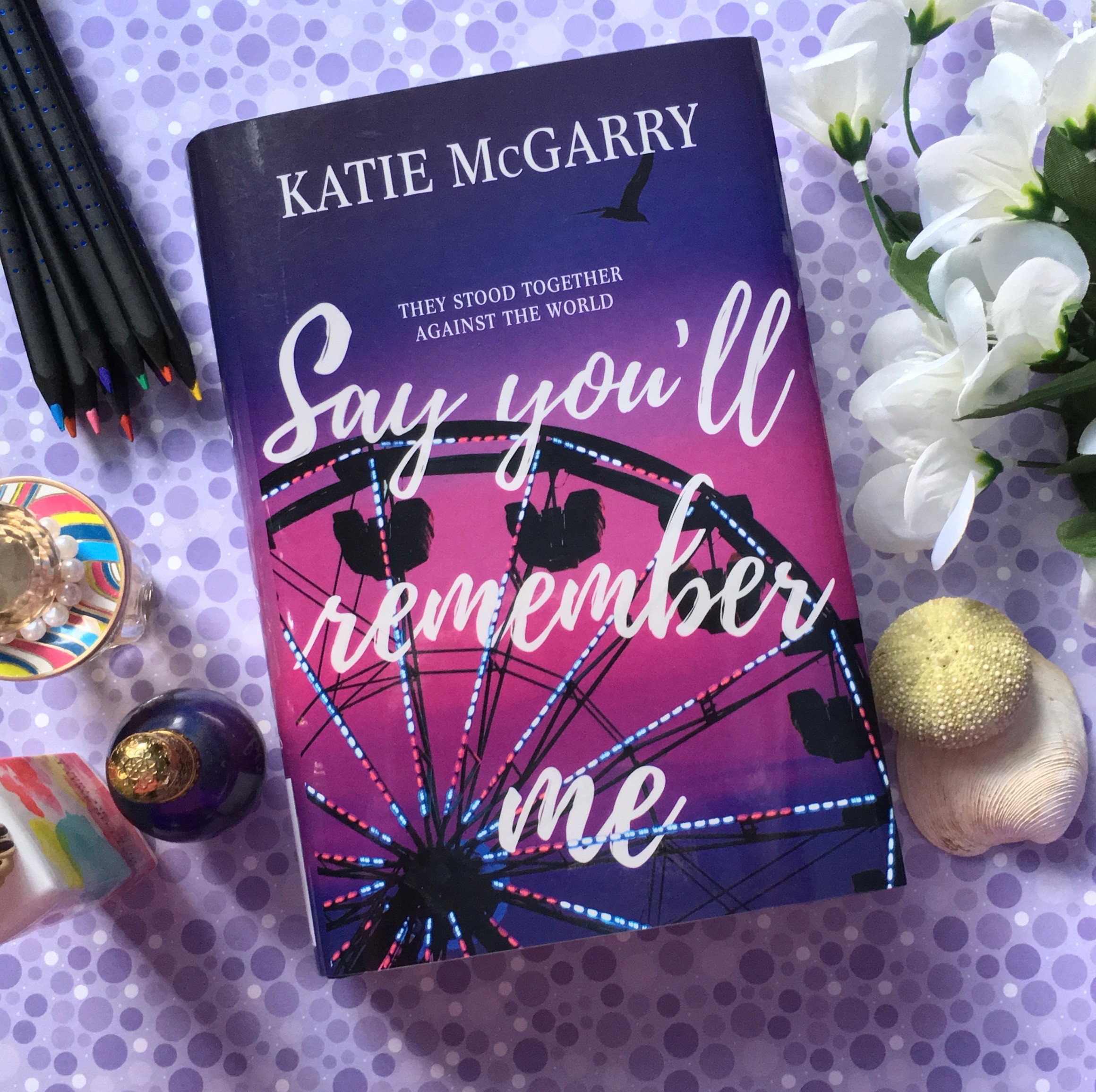 Sorry I haven't been as active lately! Final exams and projects are piling up at school. Plus I just got a job at a daycare so I'm usually pretty beat by the time I come home. 🙂 Soon it will be summer though, and there will be two months of READING!
Have a great day and feel free to talk to me about this book, this review, or any other books! That's what this blog is here for!
-Emma ♥♥♥