Author: Jay Asher
Publisher: Razorbill
Publication date: October 18, 2016
Pages: 251
Price: $14.99 CAD (paperback) at Indigo Books & Music Online
---
Synopsis
Sierra's family runs a Christmas tree farm in Oregon—it's a bucolic setting for a girl to grow up in, except that every year, they pack up and move to California to set up their Christmas tree lot for the season. So Sierra lives two lives: her life in Oregon and her life at Christmas. And leaving one always means missing the other.

Until this particular Christmas, when Sierra meets Caleb, and one life eclipses the other.

By reputation, Caleb is not your perfect guy: years ago, he made an enormous mistake and has been paying for it ever since. But Sierra sees beyond Caleb's past and becomes determined to help him find forgiveness and, maybe, redemption. As disapproval, misconceptions, and suspicions swirl around them, Caleb and Sierra discover the one thing that transcends all else: true love.

What Light is a love story that's moving and life-affirming and completely unforgettable.

-Goodreads
First Sentence
"'I hate this time of year,' Rachel says."
Review
This review is LONG overdue! I read What Light last Christmas… not even Christmas 2018… it was Christmas 2017. So, its been A WHILE. Fortunately I wrote my review as soon as I was done reading it for my "future blog" that did not exist back then. Today you guys are getting a look at my impeccable writing skills from two years ago! Enjoy! lol.
(Also please be considerate, I was fresh out of middle school and I thought a New York Times bestseller meant it was one of the best books in the world.)
I read this book right after Christmas. It was good, but not going to lie it sorta was not that good too. The whole Chrsitmas theme was really sweet and I really enjoyed reading a Christmas themed book but at the same time I did not enjoy any of the characters! They were either egocentric, annoying or manipulative and I really did not like it! This made me loose a lot of interest in the book and lowered my overall rating.
"There are so many things prickling in the back of my mind, threatening to take me out of this moment. But instead of worrying about anything, I close my eyes, lean forward, and allow myself to believe in us."
― What Light
Other than that, I just thought the story was so generic. There wasn't really anything that was different from this book than any other cheesy cringy YA novel. I got bored of the characters and the plot really fast, but I liked the Christmas theme I guess. That was the original bit, because I never read any book that takes place exclusively and surrounds the holiday season.
Final Review/Recommendation 


This book was appropriate for the holiday season, it was a cute, sorta mysterious, read that is great to snuggle up with in front of a fire. I'd recommend this novel to someone who wants a quick read during the holidays or to anyone who doesn't mind a little cringy but sweet story. I personally did not enjoy it as much as I originally anticipated but I'm sure that some of my friends or family members would really enjoy this one.
"I don't know how to fully enjoy any of these moments without wondering if it's the last."
― Jay Asher, What Light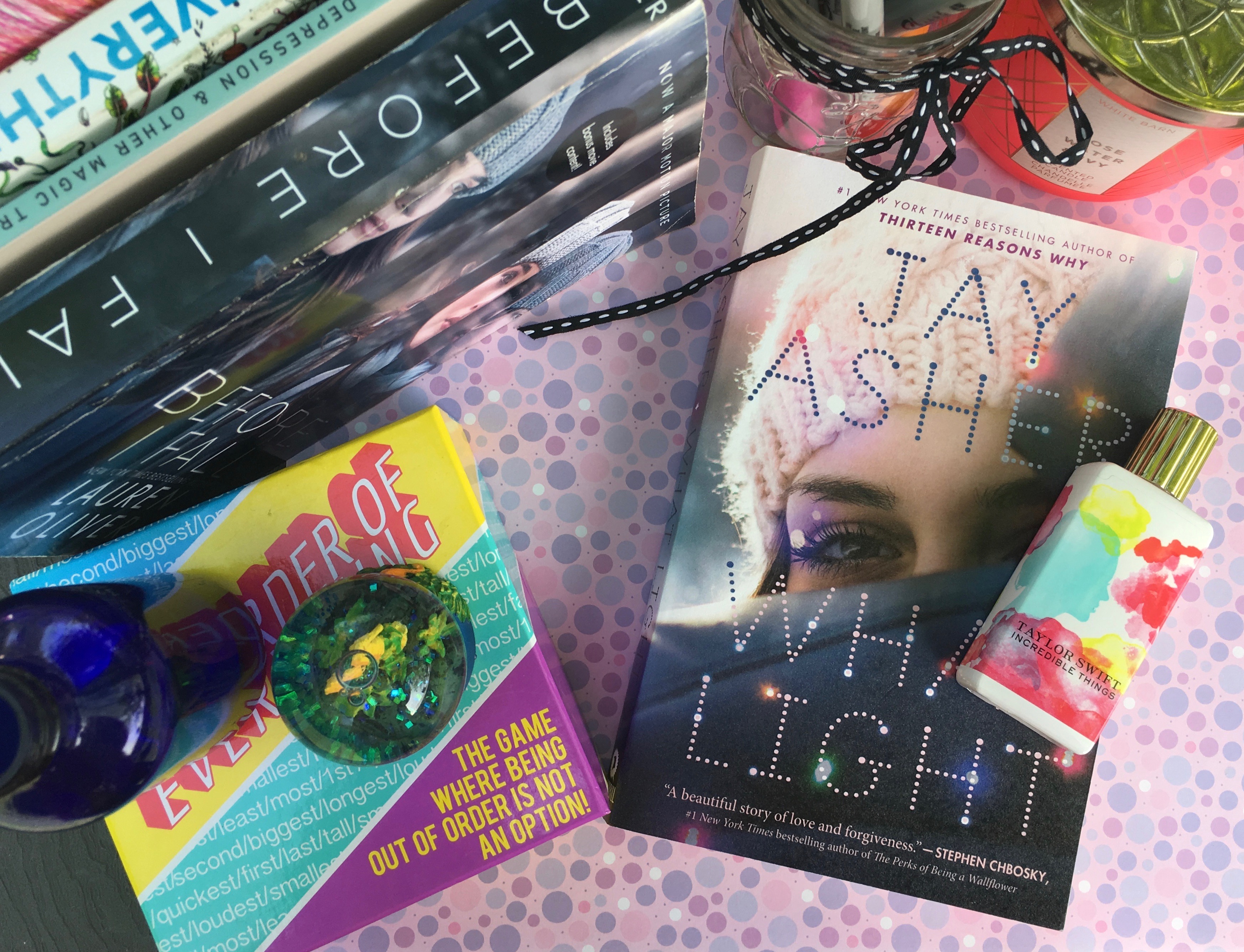 Have a great day!
-Emma 😉