Author: Victoria Aveyard
Publisher: HarperTeen
Publication date: May 7, 2019
Pages: 480
Price: $24.99 CAD (Hardcover) at Indigo Books & Music Online
---
Synopsis
Return once more to the deadly and dazzling world of Red Queen in Broken Throne, a beautifully designed, must-have companion to the chart-topping series from #1 New York Times bestselling author Victoria Aveyard.

The perfect addition to the #1 New York Times bestselling Red Queen series, this gorgeously designed package features three brand-new novellas, two previously published novellas, Steel Scars and Queen Song, and never-before-seen maps, flags, bonus scenes, journal entries, and much more exclusive content.

Fans will be delighted to catch up with beloved characters after the drama of War Storm and be excited to hear from brand-new voices as well. This stunning collection is not to be missed!

-Goodreads
As someone who has followed the Red Queen series since its debut. I am thrilled to have gotten my hands on these short stories of all my favorite characters! (There's also some new ones that are super awesome too!!! 🙂 )
---
Queen Song
Queen Coriane, first wife of King Tiberias, keeps a secret diary—how else can she ensure that no one at the palace will use her thoughts against her? Coriane recounts her heady courtship with the crown prince, the birth of a new prince, Cal, and the potentially deadly challenges that lay ahead for her in royal life. -Goodreads
First Sentence
"As usual, Julian gave her a book."
Review
I already read Queen Song and Steel Scars before the release of Broken Throne. Yet, I'm really happy to have read them again. Out of the two, Queen Song was my favorite! Throughout the Red Queen Series, Cal talks about his mom all the time. He misses her, or rather, what he remembers of her. Julian eventually gives him Coriane's diary to read. This story is such a riveting read because we get an in detail look at Coriane's adolescence, how she met King Tiberias, what she wrote in her diary and how Elara was tormenting her to her death. I really enjoyed this one, even after reading it a second time! One thing I did not like but liked at the same time is how we see how Coriane dies. That scene is really sad and makes me feel bad for Cal even though he's a fictional character and all.
A DOOMED QUEEN

pens words of hope to her future son.
---
Steel Scars
Farley was raised to be strong, but being tasked with planting the seeds of rebellion in Norta is a tougher job than expected. As she travels the land recruiting black market traders, smugglers, and extremists for her first attempt at an attack on the capital, she stumbles upon a connection that may prove to be the key to the entire operation—Mare Barrow. -Goodreads
First Sentence
"Storms ahead."
Review
Victoria Aveyard knows how to write some frikkin awesome characters. My favorite characters are Mare, Cal, Julian, Evangeline, and Farley all at once. I can relate to all of them in some way or another and they are also just super entertaining characters. Some people think that Red Queen Series got boring after Glass Sword… those people aren't paying enough attention to the characters! Steel Scars was a blast to read because it focused on one of my absolute favs: Farley! Such a powerful and confident gal in the series, helping Mare out all the time, having a kid and still being a warrior, pretty much leading the Scarlet Guard, this girl does it ALL. This novella takes place during the Red Queen era, so like before all the tea with Monfort and Norta and the Lakelands and way before Mareena Tatianos… Farley meets Mare like right when she's trying to get into the Scarlet Guard and it's fun to see Farley's bold perspective of their meeting. Also the messages in between the Colonel (via radio transcript? I believe?) was a really cool touch. As Farley, super badass feminist icon says herself, "Rise, red as the dawn!"
A YOUNG SCARLET GUARD

captain finds a glimmer of hope

that will light a rebellion.
---
World Behind
First Sentence
"I'm only twenty years old, but I've seen countless rat days, as crew and as captain."
Review
I was not expecting a story like World Behind in Broken Throne. Introducing new characters this late in the series… I thought we'd just be getting the conclusion for all of fav characters, not the beginning for new ones! It actually was not as bad as I originally thought. This story takes place in the after part of the series, and we are introduced to captain Ashe and Princess Lyrisa, who is trying to flee her Kingdom aboard Ashe's ship. Lyrisa is obviously a sliver and Ashe, a red. But this story goes to tell that the hate, or rather fear, among silvers and reds is still prominent even after the revolution. The people in Ashe's ship are not nice or keep their distance from Lyrisa and Lyrisa acts cold to them to keep the act going. I won't spoil too much, but I thought it was going to end horribly because it was a short story and then I'd have to wonder into the oblivion for the rest of my life but this was actually a really good ending. I was satisfied with this story!
A SILVER PRINCESS

trusts a Red captain with her life

in the chaos of an unknown land.
---
Iron Heart
EvAnGeLiNe SaMoS YoU GuYs!
First Sentence
"Despite the autumn chill, the sun is bright overhead, and I squint behind my shaded glasses."
Review
Ummmmmm so this one is totally one of my favorite stories. In Iron Heart, we find out what happens to Evangeline and Ptolemus after War Storm. EEEKKK! I was so giddy while reading this! Loved how we got to see Evangeline getting used to the normal life, where she is equal to Reds and she is able to openly love who she wants! Evangeline is a naturally cold character, so it was nice to see her warm up a bit at the end of it all. We also see her and her brothers abdication from the Kingdom of the Rift anddddd there's a visit from mom! Such an eventful story! 🙂
"For now I can rest, and heal my iron heart."
---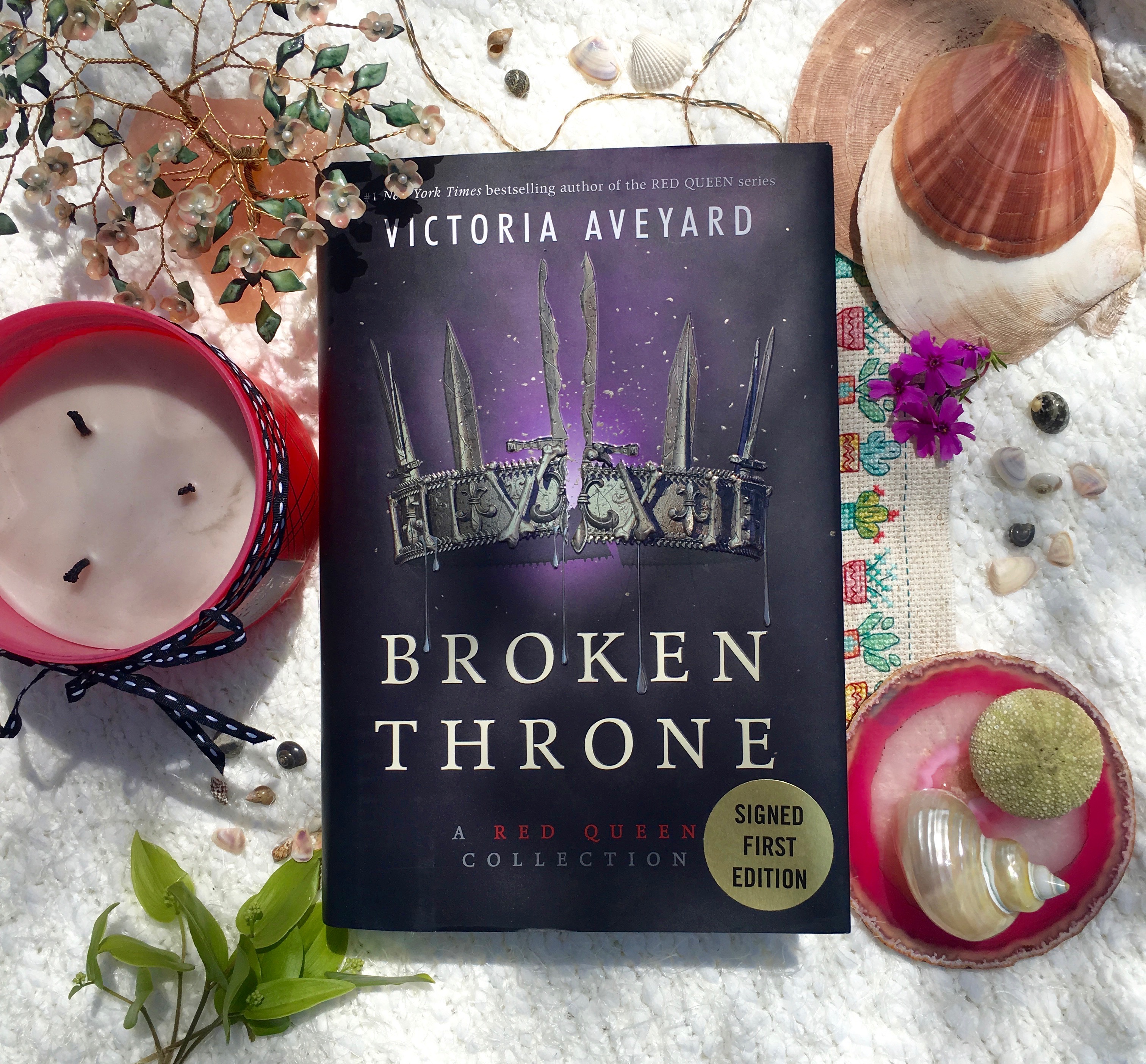 ♥♥♥♥Don't we all love pretty books! *sigh* 🙂 ♥♥♥♥
---
Fire Light
First Sentence
"I had my pick of days, but in the end, the snow made the decision for me."
Review
This was what I was waiting for. This is it. The closure the Barrows, Mare and Cal, Kilorn, Julian, and Farley deserve. This story was awesome from beginning to end. The way Victoria Aveyard writes is so much better than any other YA novelist I have read to date. He descriptions are brief yet meticulous at the same time. I loved all the scenes, especially when the Barrows walk in at the ball covered in Gisa's floral works. They quite literally were reborn. I'm happy that Cal and Mare found each other again. I think they can heal together. And GISA with her FRIEND and also KILORN and CAMERON… *wiggles eyebrows* ♥♥♥L'AMOUR EST DANS L'AIR ♥♥♥ Won't say too much on this but I like how Aveyard doesn't make the relationships the main idea of her books, like Divergent, or Delirium, where the world is literally on fire but the characters are all smoochy smoochy like if this were really happening I do not think that smoochy smoochy would oh, I dunno, ensure your survival? Oh, but who am I to speak? I'm just a sixteen year old who goes to school instead of fighting revolutions! ¯\_(ツ)_/¯ – Anyway, all this to say: This ONE WAS MY FAVORITE STORY OUT OF ALL OF THEM!!!!
AND A HERO

whose spark started a revolution discovers

where she belongs in peace.
---
Fare Well
First Sentence
"I would turn this horrid little room to ash if I could, but the Silent Stone is a poison and an anchor."
Review
I know a lot of the readers wanted lots of Maven scenes in Broken Throne. Fare Well, being one of the shorter stories might not have satisfied them, but I was for sure. I think that seeing two much Maven would really have dampened my perspective on the book. Also, Maven is dead since War Storm, so if we wanted to bring him back so bad then we might not of gotten the conclusions for our other characters who are still alive.
ENEMY BROTHERS

clash one final time.
I'm happy Cal got to get some closure with his brother, returning to the island and all. Remembering him for what he could of been rather than what he had become. Red Queen is such a different series because I don't see many stories where we commemorate and remember the antagonist. Maven was horrible to Mare and Cal, yet they loved him so much and Mare grieves his death even if she was the one who caused it. Mare and Cal's shared love for Maven, or rather the Maven he could of been if his mother had not brain washed him for his whole life brings them together and I like how the death of someone so bad like Maven was can actually unify a group of people. The scene where Maven is still alive and lies to Cal about how he really feels made me really sad though. OMG! And when Maven says the final good-bye to Cal but only after he left…. I was in TEARS. HE DESERVED BETTER! There was a little good left in him, he just hid it. Really emotional to read this one. Lots of weird bromance, but still really saddening. Especially when Cal is crying for his lost brother on the deserted island where Maven is buried. YOOOOO that was so sad!!!!!! Ouf, I'm tearing up right now… MOVING ON.
"Good-bye, Maven," Cal says, his voice broken. He isn't really speaking to me.

The farewell is for another boy, lost years ago, before he became what I am now. Cal lets go of him, the Maven I was. The Maven I still am, somewhere inside, unable or unwilling to step into the light.

This will be the last time we speak to each other alone. I can feel that in my marrow. If I see him again, it will be before the throne, or beneath the cold steel of the executioner's blade.

"I look forward to the sentencing," I drawl in reply, watching him flee the room. The door slams behind him, shaking paintings in their frames.

Despite all the differences between us, we have this in common. We use our pain to destroy.

"Good-bye, Cal." I say to no one.

"Weakness," my mother answers.
---
Julian's Notes
Throughout the book, there are also random notes and articles that Julian is doing research on. He sends them to Cal so he can learn more about his family amongst other things. These little clippings where super interesting. We find out how Silvers were born, how the world got to where it is now. I always thought this took place in another world where Silvers and Reds where all that was ever known. But no! The whole series takes place in the future! Julian finds a bunch of articles on how the humans died because of climate change. There was also some articles about Mare and Cal getting married and having kids named Shade and Coriane! Those references wowie. We also learn about all the other Calore Kings and we get some updates on how things are going for blood equality in the other countries!
AN UNSEATED KING

searches for meaning in a world altered by war.
---
Final Review/Recommendation
I give Broken Throne five stars because it was the conclusion I needed for the series. I'm sad to see Red Queen officially come to an end but all good things end eventually. It was an awesome ride!
I'd recommend Broken Throne to someone who has read the Red Queen series, obviously. But I know sometimes short stories and novellas seem unappealing or a waste of time but if you read the Red Queen series, you just have to read Broken Throne! You aren't actually done until you've read this one! (Bring some tissues though, because like all endings for series, you really get in your feels!)
"Go break some thrones"

-Victoria Aveyard, Broken Throne
My copy of Broken Throne was also signed by THE Victoria Aveyard! I will probably never get to meet her but still! Um the best person in the world touched the book that I read?! AMAZING.
If you are still ready after all of my ranting, let me know what you though of Broken Throne or my review! Love to hear what you have to say! 🙂
Have a great day!
-Emma ♥